WW2 Plane crashes (Click on any image for a larger version)
Details
Black Bourton has been the scene of three crashes during WW2 that I know about, one was an Albemarle V1782 from 297 Squadron which crashed at Mill farm, the others where due to another hazard, a row of elm trees, which were exactly in line with the upwind end of the main runway close to Black Bourton village, and eventually they claimed a casualty, again at night, when a Whitley, just airborne with a Horsa in tow struck the tree tops and came down between two cottages by the railway bridge. The Horsa managed to cast-off, but it too hit some more elms on the far side of the village on the Alvescot Clanfield road, and crashed. This accident is believed to have cost 6 lives..
Click Here to read a report by one of the crew of the Horsa Glider
Roy Hisson
| | |
| --- | --- |
| Flight Sergant Roy Walter John Hisson (Picture above)was wireless operator and air gunner in the Whitley, his grave is with the war graves in Black Bourton church yard, click Here to see photos and documents relating to the death of Roy (When you have finished viewing the photo's etc, close the page to return here). | Whitley towing a Horsa glider |
Crash of Albemarle V1782 from 297 Squadron RAF Brize Norton at Mill Farm, Black Bourton on 27th August, 1944
Details of the Albermarle are given below after a lot of research by Monica Tudor
---
On the night of 26/27th August, 1944 13 aircraft flew out of Brize Norton on missions to various drop zones over a wide area in France for the S.O.E. Three of these planes returned fairly quickly to base because of bad weather. Nine of the remaining planes got back to base safely. However, V1782 overshot the runway which was becoming obscured by mist, turned steeply and clipped a tree in Black Bourton, crashing and burning out in a field on Mill Farm, 1 mile south of the runway. Tragically all five crew lost their lives. We have lived at Mill Farm now for nearly 10 years and it is the most tranquil (despite the dulcet tones of the VC10s!) and hidden oasis. Which is perhaps why I was so shocked when, last September, we received a letter addressed to the farm from Mrs. Mollie Tilley asking if there was anyone still living at the farm or in the village, who remembered the crash that killed her brother and his crew. To hear that such a terrible accident had taken place so close to where we carry on our lives, blissfully ignorant of the history that surrounds us, was very disconcerting. I was intrigued to find out more and so started a year of research. It has been an extraordinary journey during which I have met some fascinating people who have been extremely generous with their knowledge and time. The opportunity to learn about the part that RAF Brize Norton played in WWll has been enlightening and I have enjoyed so much the chance to meet and correspond with people who were part of that history. When I think that on D Day 20 Albemarle aircraft from 297 Squadron took off from Brize Norton towing 20 Horsa Gliders carrying Paratroopers all set to open up the Second Front, I realise that the Base's crucial role is not just a modern one. Early on in the year's research and having made contact with some more of the crew's relatives I decided that a memorial should be built so that more people could be made aware of this tragic incident (and perhaps realise that this area was very active during the war and there were many such accidents involving planes and gliders) so finally on 6th October we were able to hold a tribute to these five airmen, 63 years after they lost their lives, attended by several members of their families. Air Chief Marshal (Rtd) Sir John Allison very kindly agreed to unveil the memorial and gave a very moving and vivid introduction about the hazards of service flying in those days. Father James Caulfield, Chaplin at RAF Brize Norton conducted a short service and after The Last Post was played by an RAF trumpeter, there was a two minute silence. Four wreaths were then laid starting with Mr. Dennis Busbridge, the brother of the pilot, laying one on behalf of the crew's families, followed by Mr. Kenneth Frere on behalf of 38 Group Association, Wing Commander Tony Toner on behalf of RAF Brize Norton and finally Mr. Bob Wise laid one on behalf of the RAF Association. We were also lucky enough to have members of the 2267 (Brize Norton) Squadron Air Cadets and it was touching to see the next generation playing their part in this tribute. Thank you to everyone who attended for their support and, to those who took part, for giving so generously of their time in order for this event to take place. I do hope that you will spare a minute the next time you are passing the end of the drive.
The crew were
Flt Sgt Alan Henry Busbridge
Flt Sgt Bernard Vincent Mowan
Flt Sgt William Fredrick Insley
Sgt Kenneth James Shay
Sgt Edgar Fredrick Bonser
The Memorial at the Cairn

Alber mal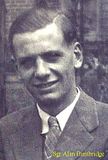 Flt Sgt Alan Henry Busbridge from Woolwich 20 years old (Pilot)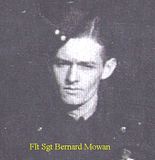 Flt Sgt Bernard Vincent Mowan from Plymouth 23 years old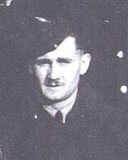 Flt Sgt William Fredrick Insley from Coventry 23 years old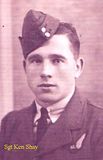 Sgt Kenneth James Shay from Doncaster 23 years old


Sgt Edgar Bonser of 296 Squadron from Nottingham 19 years old
Sgt Kenneth Shay was borrowed from another crew of 297 Squadron for that one flight, tragically, along with Sgt Edgar Bonser from 296 Squadron.
The normal crew members were Sgt Flack and Sgt Morris, shown below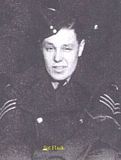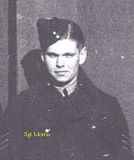 "The Carterton and Brize Norton branch of the RAF Association have said that they will hold a small annual service at the memorial cairn on the anniver
These sites cover the ox18 area of Oxfordshire England, including the following villages, OX18, Alvescot, Bampton, Black Bourton, Burford, Broadwell, Carterton, Clanfield, Kelmscott, Kencot, Langford, Lechlade, RAF Broadwell, Shilton, Parish Pump, Oxfordshire Events,